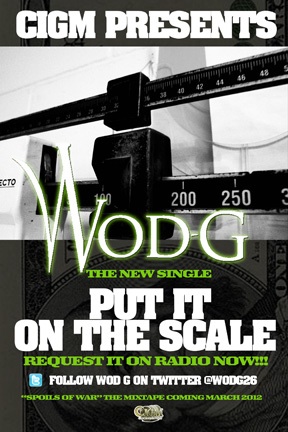 The Street Certified Single From Wod G [CEO of CIGM]...
Can't Tell Me This Joint Don't Go Hard, Currently TEARING Up The Airwaves in Detroit... Soon To Be Heard in YOUR City !!!
Promo Video From WodG and CIGM !
Official Video Coming Soon and Look For The Mixtape/Ep !
It's Gon' Be A HOT Summer... #StayTuned !
Download The Track and Share it !!!
CIGM
-Is[Smile]-
Follow @Calligrafist